PHILIPS 12499CP P21/5W Conventional 12V 21W BAY15d Light Bulb
Philips 12499CP PY21/5W Conventional 12V 21W BAY15d Amber Light Bulb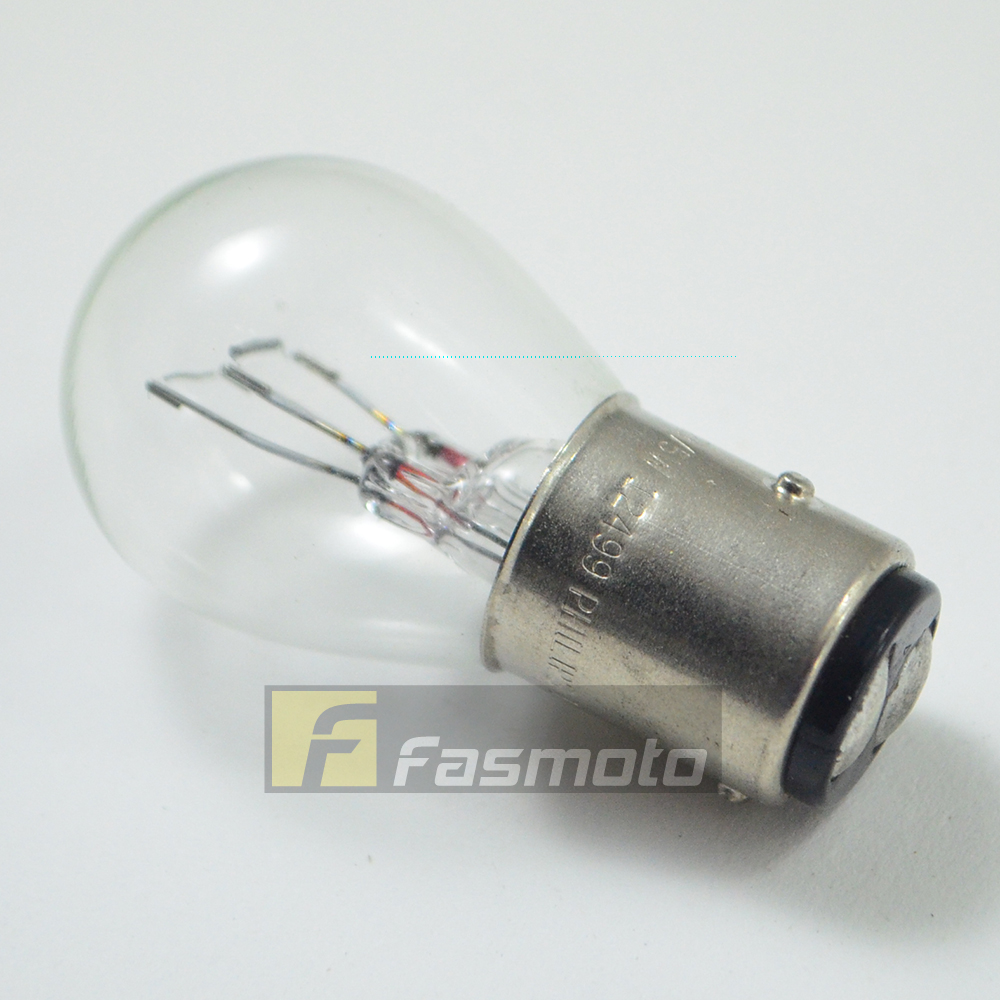 PRODUCT DESCRIPTIONS :
Philips - are the most powerful of the halogen equipment with absolute safety for oncoming cars and the allowable load on the network. Lamps increase the visibility of the road and at the same time reduce energy consumption for lighting. Can be installed on their own with minimal knowledge of electronics, but we recommend that you apply to the service for a quality installation. So you ensure yourself the confidence that the installation does not lead to equipment damage.
FEATURES :
Increasing your driving experience allows you to focus more clearly on the road.

Increased power lighting.

Reduction of energy consumption.

High quality Philips product.
SPECIFICATIONS :
Brand : PHILIPS
Philips Type : 12499CP
Base : BAY15d
Volt : 12V
Watt : 21/5w