K&N Air Filter 33-5027 for some Honda Fit, Honda Fit Shuttle, Honda HR-V, Honda Jazz, and Honda Vezel models
Product Overview
Designed to boost horsepower and rate of acceleration
Can be cleaned and used again
High air flow with exceptional filtration
Lasts up to 50,000 miles before cleaning is required depending on driving conditions
Works with original equipment manufacturer vehicle electronics
Emissions legal in all 50 US states
Will NOT void vehicle warranty
Million Mile Limited Warranty®
The K&N 33-5027 Air Filter fits some Honda Fit, Honda Fit Shuttle, Honda HR-V, Honda Jazz, and Honda Vezel models.
See vehicle applications link for details:
https://www.knfilters.com/search/applications.aspx?prod=33-5027
How to Check Which K&N Filter is Right For Your Vehicle?
Method 1:
The most accurate way to check the correct K&N replacement filter is by cross-referencing with your vehicle air filter's original manufacturer part number, provided you haven't already changed it. For most vehicles, the manufacturer part number is usually printed on the air filter itself. You have to retrieve your air filter from your airbox to check the air filter's part number.
Once you have your vehicle's manufacturer part number, do a cross reference check here:
https://www.knfilters.com/search/cross_reference.aspx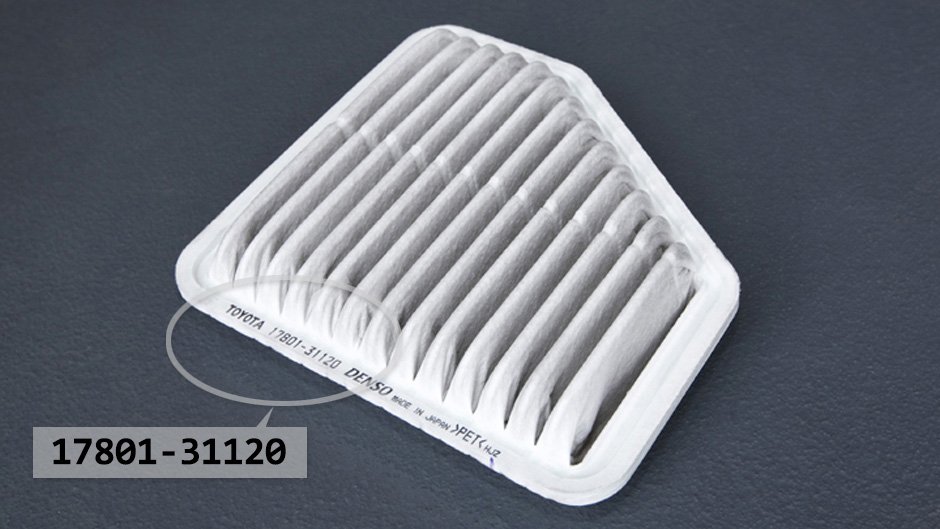 Method 2:
If you cannot find any numbers on your filter which is highly unlikely, then you can use the "Search by Vehicle" method provided here:
https://www.knfilters.com/search/appsearch.aspx
Method 3:
It's also likely that you might not find your vehicle's K&N replacement filter from the steps above, since K&N might not have the entire planet's vehicles database. At times like these, Google will be your best friend. Search results from local car forums or motoring enthusiasts may provide a few models for you to use as a reference. Run a check of the suggested K&N air filter model number using this link:
https://www.knfilters.com/search/part_search.aspx
Once you have the K&N air filter specifications, compare them to your existing air filters- width, height, shape etc, you should be able to pick out the right filter.
Your Price is Cheap, You Are Selling Imitations!
While we agree that there are no shortage of imitation K&N products in the market, but to claim that a product is an imitation just because it's cheap, that's like saying you can only eat the best Nasi Lemak in 5-stars hotels. We run our operation lean and mean. And we source our K&N products directly from US. All these means the savings directly get pass down to consumers like yourself.
That being said, we strongly urge customers to verify the K&N products even if you do not buy from us. Telltale signs of fake bootleg K&N Filters:
1) Packaging design and dimensions that looks different from the ones you see in the official K&N website - www.knfilters.com
2) Package should come with K&N paraphernalias such as K&N stickers, warning stickers for mechanics and also in some filters, printed installation instructions.
3) Quality of the mesh and pre-oiled coloring.
If you ever get a fake K&N products from us, we will refund you 200%. We've been selling K&N air filters since 2010, and there has been not a single complaints about fake filters.