Blaupunkt Car Audio Essential Combo - DSP Amplifier, Speakers & Active Subwoofer
Looking to upgrade your car sound system? Don't know where to start?
We got you.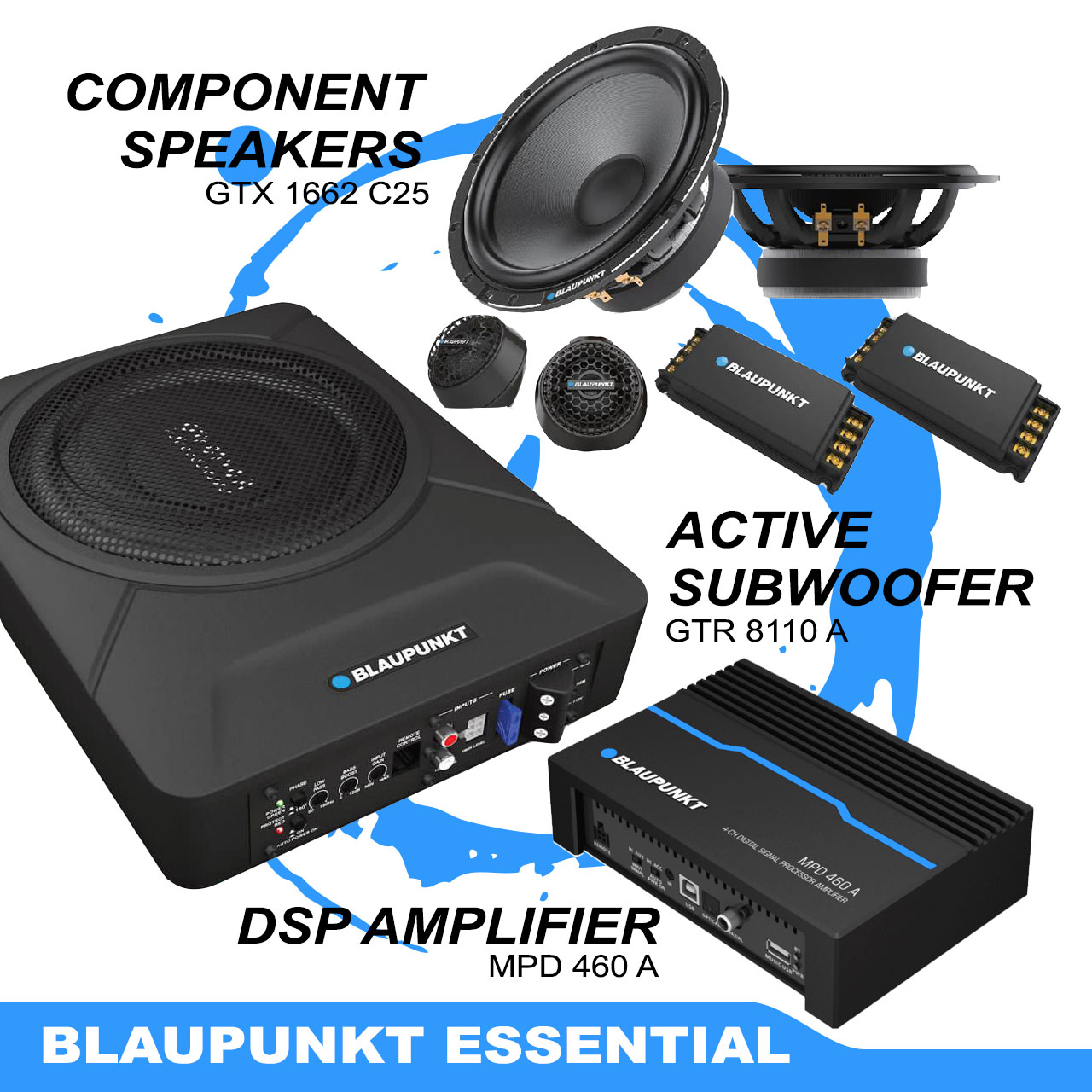 We've put together an audio upgrade combo that will blow your mind, and please your ears. Forget about having to go through countless reviews and specs in trying to figure out what to get. On top of that you also need to worry about what fits your car. If you want to avoid the hassle, get this!
In this combo, we narrowed down the items to prioritize:-
Audio Performance
Fitment
Quality / Durability
Affordability
Of course you can go about picking all the best stuff out there, but the question is will they work with each other well? This combo we have come up with has been tried and tested so we are confident it will yield a satisfactory result, without blowing the bank.
In this combo we have :-
Blaupunkt MPD 460 A DSP Amplifier - https://www.fasmoto.com/blaupunkt-mpd-460-a
Blaupunkt GTX 1662 C25 Speakers - https://www.fasmoto.com/blaupunkt-gtx-1662-c25-speakers
Blaupunkt GTR 8110 A Active Subwoofer - https://www.fasmoto.com/blaupunkt-gtr-8110-a
All of the items come with a one year warranty.
If you want to go further and avoid the hassle of looking for installer, get in touch with us to get a quote or schedule an appointment. generally, installation with the additional accessories needed for the install and also audio tuning will be about RM700-RM900. Give or take depending on the vehicle.