BLAUPUNKT BP2.0 HD Dash Cam with 16GB Memory Card 120 Degree Wide Viewing Angle
BLAUPUNKT DRIVING VIDEO RECORDER BP2.0
Get the best of road safety equipment by installing the BP2.0 dashcam in your car. Avoid hit-and-run and crash-scam with proof.
Specifications
HD Camera, HD Video Recording
G-Sensor: Built-In
Display: 2,0" TFT Screen
Lens Type: 120 degree ultra wide viewing angle
1 LUX minimum illumination
1080P / 720P / 480P video resolution
[email protected] video format
Frames : 25fps under 1080P, 30fps under 720P / 1480P
Image resolution : 12M / 10M / 8M / 5M / 3M / 2MHD / VGA / 1.3 M
Image format : JPG
Motion detection : Support
Loop recording : off / 30s / 1min / 2 min
Support up to 32gb microSD (not included)
Output : USB 2.0
Power port : USB 5V 1000mA
Power frequency : 50Hz / 60Hz
Batter capacity : 300 mAH
Built-in microphone
Built-in speaker
Weight : 50g (DVR)
Size (LxWxH) : 63x30x58 mm
Accessories
Bracket
Car Charger
USB Cable
Manual

Why Blaupunkt BP2.0 FHD?
For all those reasons stated above, Blaupunkt fulfills every one of it with this brand new BP2.0 HD Digital Video Recorder, offering you the most intelligent recording in times of emergency and continuous recording function. This little supervisor records everything happening in front of it with its wide 120 degree angle lens and presents it in full HD!! It's the best to say that Blaupunkt offers top quality video that can keep track of all the details – even at night. Also comes with a built-in microphone and speaker, it acts just like a CCTV, or even better. Impressively, it also comes with SOS mode for you to save paramount files manually by just pressing MODE button for a few seconds.
Storing footage in a micro SD card, the BP 2.0 also features loop recording – ensuring it does not stop recording even if it has run out of space. Loop recording allows the camera to automatically overwrite the oldest files on the memory card, thus enabling it to record indefinitely. You also have the option to mark parts of the footage you would like to keep with its G-sensor feature. When the G-sensor notices an impact, it will automatically mark the current footage for safekeeping. The date and time stamp also comes in handy in case you need to use your video footage as evidence. With all these features, worry no more for hit-and-run phantoms or accident records – Blaupunkt got you all covered. Also offering playback mode, you can easily view back previous recording and snapshots taken and remove the unnecessary one to free up your storage space.
What's most important for a dash cam is its discreetness, and Blaupunkt's BP 2.0 has just it. Coming in a small and compact design, it fits perfectly on your dashboard. The all-black colour ensures the least attention to be drawn to it, so it can safely keep an eye around your car without being noticed. Not only for recording HD videos, this device can also be set to take snapshots – which will come in handy in case of hit-and-run or encountering potential thugs.
Eye in the Sky
Blaupunkt's newest range of high definition Car DVRs captures everything you didn't
Imagine a situation where you wished that you had been able to record an incident that happened right before your eyes, but your lightning fast reflexes were no match for the split second moment. Been there? There's a possibility you have because it happens to even the best of us.
Cases of snatch theft, road rage, auto accidents, hit and runs, smash and grabs, usually occur when you least expect it and would catch a person off guard. Unless you had a pause button to put life on hold your body would be temporarily paralysed as shock takes over your motor functions, and it would take some moment before you are able to recompose and think to whip out your camera. For times like this, a Digital Video Recorder (DVR) in your car would have captured everything you didn't.
More and more motorists around the globe are beginning to install car DVRs in their vehicles, especially in countries where driver ethics and road safety is a concern. The recorded footage should an unfortunate incident occur could then be used as a witnesses testimony or as proof.
Why Do I need a Driving Video Recorder?
Driving Video Recorder (DVR), or dash cams, are small, cost-effective video cameras that more and more motorists across Malaysia are installing in their vehicles to protect themselves in the case of an accident. They offer safe, conscientious drivers the peace of mind that if they're involved in an incident on the road, they will have a detailed record of precisely what happened - like a black box recorder for your car. This information can prove invaluable where insurance claims are concerned as they provide irrefutable evidence as to which party is to blame.
While this is the most popular reason to install a car camera, they offer many more benefits. Many of which can save you money, meaning that car cameras are often an investment that pay for themselves.
Prove your case in the unfortunate event of an accident
Authorities has been reporting Crash for Cash scams happening in Malaysia. With 1 in 7 personal injury claims likely to be linked to one. Highly-organised gangs orchestrate crashes which usually result in an unwitting and innocent party rear-ending a gang member, who can then claim for anything from vehicle damage and loss of earnings to personal injury for themselves and often for passengers who weren't even in the car! Protect yourself with irrefutable video evidence that will clearly show the circumstances leading up to any incident and put paid to any concerns about these scams impacting your insurance premiums.
Report bad drivers / road rage
It's an unfortunate truth that not all drivers value safety as much as we would hope. Drivers speeding, tailgating, under-taking and using mobile phones, among many other issues, mean that the roads are more dangerous than ever before. One method of combating this worrying behaviour is to report wreckless and dangerous drivers to the authorities by capturing them on video. In many cases these drivers are prosecuted purely on driving video recorder evidence. As driving video recorder become more and more common, and the threat of being caught becomes more and more likely, we can help make our highways safer.
Road rage has been going on for so many years, is becoming more common in Malaysia, with over half the people interviewed admitting to getting angry at other motorists. The vast majority of incidents culminate in nothing more than some choice words and an offensive hand gesture but, more worryingly, nearly 10% of people interviewed said that they had been threatened with physical violence. Driving Video Recorder (DVR) can be used to keep a detailed record of any such events and can also be used to diffuse situations as many attackers will back-down once they realise they're being filmed.
Protection for your parked vehicle
One benefit of tailor-made Driving Video Recorder (DVR) over other types of digital video devices are that they often encompass G-shock technology that enables them to detect sudden and severe movement of your vehicle, as is common in crash situations. This functionality also enables them to detect incidents when the car is parked and vacant, meaning that you can capture a record of incidents even when you're not in the vehicle. Again, this offers peace of mind that if your car is damaged while in a car park, you can bring the guilty party to justice and not have to either pay for the repairs yourself or claim on your insurance.
Protection from insurance fraud
Many insurance claims prove nigh-on impossible to resolve fairly, as each party denies responsibility and police forensics only tell a part of the story. This can result in either both parties having to assume equal responsibility or, even worse, the innocent party being wholly blamed. By having clear video evidence, which in the case of many car cameras also contains date, time, speed and location data, insurers are able to completely understand the circumstances leading up to an incident??
Monitor your employees and vehicle fleet
The level of detail captured by Driving Video Recorder (DVR), particularly dual-lens cameras that record in-car activity at the same time as on-the-road action, mean that they can offer fleet owners the ability to monitor their vehicles and drivers activity easily and effectively. At the same time as protecting insurance premiums, particularly in the light of Crash for Cash scams, owners can rest assured that they have a complete understanding of their drivers activity and behaviour as well as a highly-detailed record of their vehicle's usage.
Record holiday and weekend trips
Fortunately, Driving Video Recorder (DVR) aren't solely dedicated to capturing accidents, scams and negative behaviour. They also enable us to capture videos of more enjoyable activities such as scenic road trip holidays and exciting track-day races! Whatever treasured memories you want to keep, an in-car camera will deliver a high-definition record of events that you can watch time and time again.
Share fun or unlikely events with your family, friends, or the world.
Key Advantages
Automatic and continuous recording of both visual events, with audio
Key evidence to dispute motor vehicle collision's and any wrong-doing
Safety and protective mechanism against reckless drivers
Promote road safety and reduce road trauma through raising awareness
Analyze Speed / Time / Date and Location of driver using vehicle
Surveillance through motion detection option when away from vehicle
Evidence of any on-road activity (accidents, theft, pedestrian activity etc.)
BP2.0 Accessories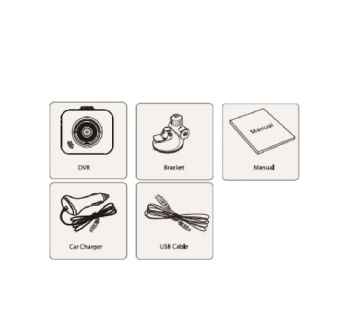 Blaupunkt BP2.0 Night Test

Blaupunkt BP2.0 RainTest