Alpine S2-A120M S-Series Mono Power Amplifier - RMS Power Ratings 1 x 1200W @ 2 Ohms
The next generation of Alpine S-Series amplifiers are designed to take your car audio experience to the next level without breaking the bank. With a sleek new redesign and upgraded features from their predecessors, these amplifiers offer exceptional performance and power on an affordable budget.
The next generation S-Series S2-A120M mono subwoofer amplifier makes it a lot easier to get great bass in your vehicle, delivering up to 1200 Watts RMS power @ 2 Ohms. This massive power output allows to even run multiple subs from a single amplifier. A variable bass boost allows you to dial in some extra punch and impact for more low-frequency enjoyment. You can even add an optional wired remote to control the level of bass from your front seat.
A built-in low-pass filter puts you in command of the frequency spectrum that reaches your sub. The amp includes pre-amp- and speaker-level inputs, so you can install it in almost any vehicle, even one with a factory radio. When using the speaker-level inputs, the amp can sense the incoming signal and turn itself on, eliminating the need to run a separate turn-on wire to the receiver or fuse box.
S-Series amplifiers are available in two mono, a 4-channel and a 5-channel configuration.
The New 2023 S-Series Amplifiers
Entry-level sound just got elevated with the S2-A120M Mono Amplifier. Its sleek design houses an Alpine Class-D amplifier circuit with 1200 Watts of powerful bass performance.
Unparalleled Power
Alpine's S-Series S2-A120M 1200W Mono Amplifier is the perfect solution for unparalleled power and performance on a budget. With a power output of 1200W at a 1 Ohm or 2 Ohm drive, this mono amp is capable of driving even the most demanding subwoofers, delivering clean and distortion-free bass for a wide range of applications.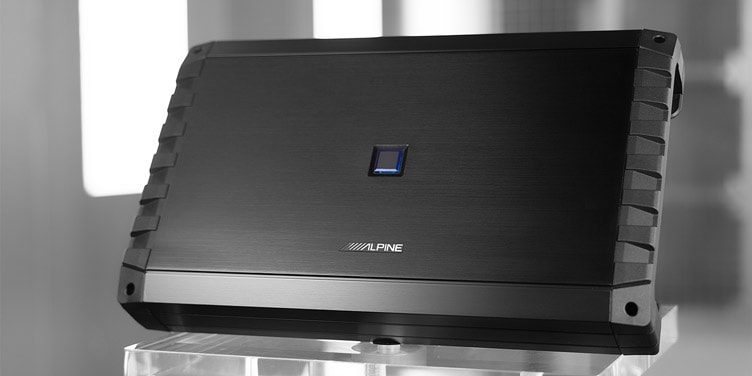 Flexible Application
New to the Next-Generation S-Series amplifiers is a new selectable remote turn-on circuit, a three-position switch that ensures the amplifier turns on and off at the proper times. This design is crucial with newer, in-vehicle technology and allows for proper integration with any factory or aftermarket system.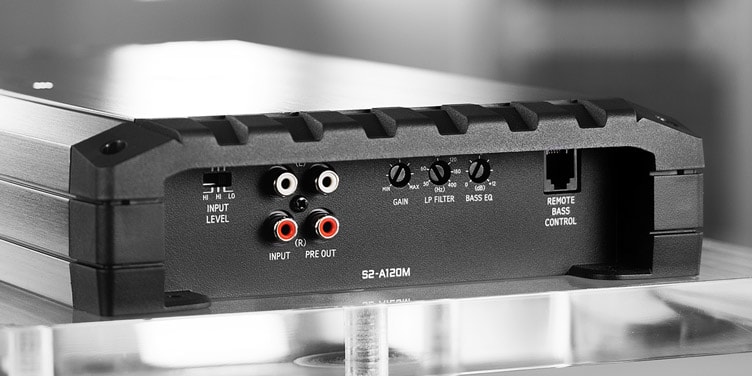 Easy Control Access
The amplifier was intentionally designed with sound controls located on the side panels, instead of the top panel, making it easier to access gain and crossover controls when installed under vehicle seats or in shallow-depth locations. Removable end caps were added to cover the side controls and connections, providing a clean, sleek finish to the amplifier.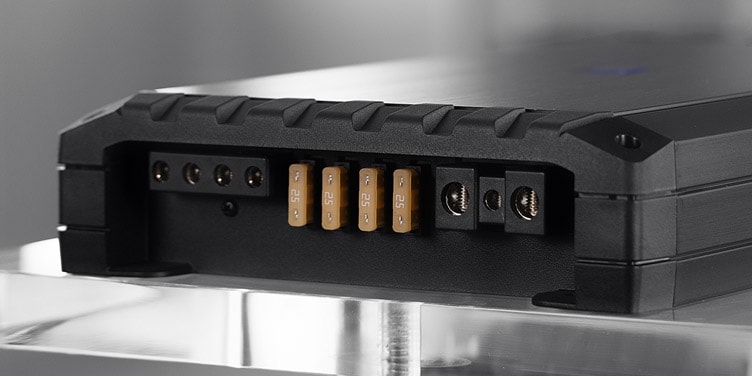 Power a Dual Subwoofer System
Delivering an impressive 1200 Watts of power at both 1 Ohm and 2 Ohm, the S2-A120M is fully capable of providing ample power to two Alpine S-Series or Type-G 10'' or 12'' subwoofers, ensuring exceptional sound quality and optimal performance.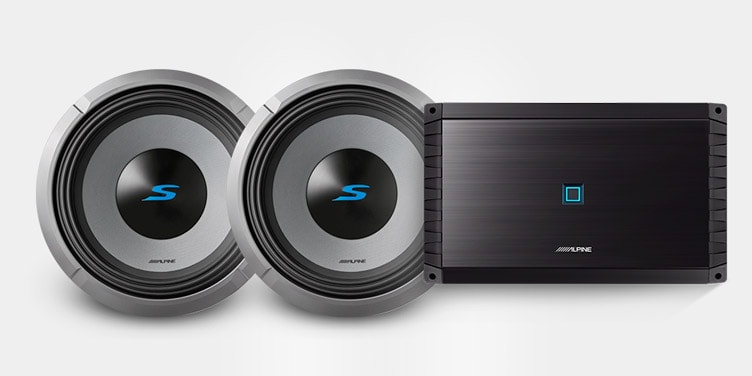 FEATURES
Install
Terminal Layout: Two-side
Screw terminals (for speaker and power cables)
General
Class-D Amplification (Digital)

Channel Design: Mono Channel
Thermal Management Control
Top Mounted LED Power/Status Indicator
3 turn-on modes (DC HI, Remote HI, Remote LO)
Input Channel Selector Switch for Subwoofer
Crossover: Variable Low-pass Filter (LPF)
Remote Bass Control (RUX-KNOB2) Ready
SPECIFICATIONS
RMS Power Ratings
Per Channel into 1 Ohms, 14.4V (≤1%THD+N): 1 x 1200W

Per Channel into 2 Ohms, 14.4V (≤1%THD+N): 1 x 1200W
Per Channel into 4 Ohms, 14.4V (≤1%THD+N): 1 x 600W
Sound Tuning
Crossover: Variable LPF: 50-400Hz (-24dB/oct)

General
Power Requirements: 14.4 V.DC (9 - 16 V allowable)

Input Sensitivity (RCA Input): Hi: 0.5V - 10V / Low: 0.2V - 4.0V
High Level Input with automatic power on
Frequency Response (+0, -3dB: 1W into 4 ohms): 10Hz – 400Hz
THD+N (@ 10W into 4 Ohms): <0.03%
Dimensions
Heat Sink (WxHxD) mm: 352 x 57 x 210