Alpine Status HDA-M80 Mono Power Amplifier 800W @ 2 ohms
Superior Sound Performance
Alpine Introduces the all-new Alpine Status sound system: using the same engineering and design concepts drawn from the third generation, Ultra High-Resolution AlpineF#1Status system, Alpine created "Alpine Status" to achieve High-Resolution Sound at a more approachable and accessible price point. The Alpine Status system is also extreme flexible: all components can be purchased and used in "stand-alone" configuration.
If you want to build a full Alpine Status sound system with external amplifiers, we recommend the Alpine Status Class-D amplifiers. These amps are developed to perfectly match the Alpine Status speakers and subwoofer for best sound quality. There is a Mono power amplifier (HDA-M80), a 4-channel amplifier (HDA-F60) and a 5-channel amplifier (HDA-V90) with a dedicated high-power subwoofer channel.
All controls are conveniently located on the top side of the amplifiers, protected by a cover plate. This gives you easy access to HP / LP filters and frequency adjustments, gain controls and input channel selectors (different for each amplifier model).

Hi-Res Audio Made Accessible
The Alpine Status system features many technologies, components and materials of the AlpineF#1Status system to achieve ultra high-precision music reproduction - at an affordable price tag. It is designed to play music tracks at 192kHz / 24bit format, which are widely accessible in many online stores and streaming platforms. High-Res Audio playback of 192kHz / 24bit allows Alpine Status to create a heightened listening experience in the vehicle that emulates the feeling of an intimate recording studio session.
Class-D Mono Power Amplifier
The HDA-M80 Mono Power Amplifier features a Class-D amplification circuit with Sierra-H technology (see below for more details on Sierra-H). It features an RMS power output of 1x 500 Watts @ 4Ohm or 1x 800 Watts @ 2Ohm and a frequency response of 8Hz to 400Hz (-3dB).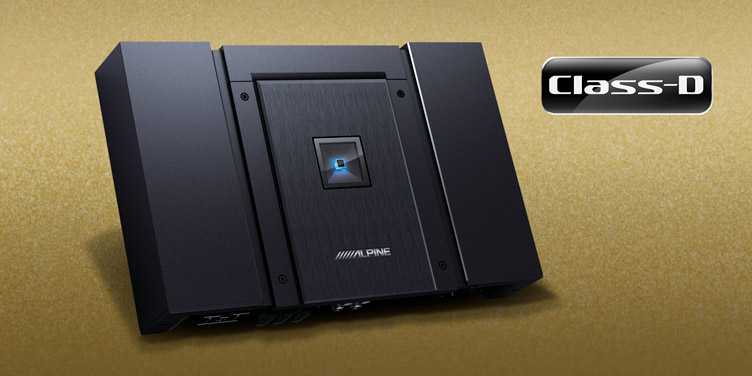 Excellent Sound Quality
Alpine Status amplifiers feature many audiophile technologies and selected high-end components to reproduce excellent sound quality. A copper shield keeps electromagnetic interferences away from the black PCB board, to ensure best audio reproduction. The Signal to noise ratio is >107dB.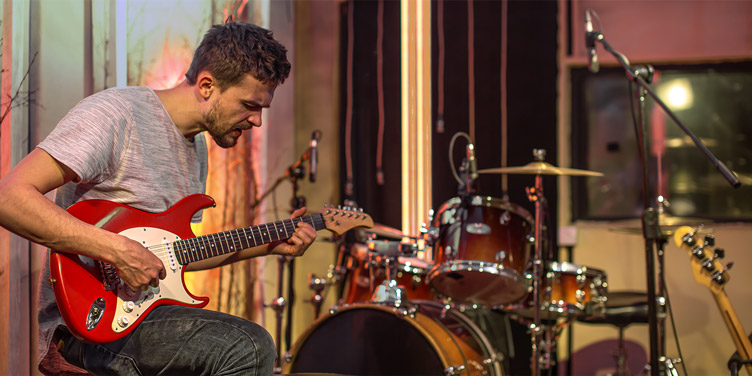 Alpine Status Full System
Alpine Status features many components that are optimized in both power and performance as a complete system to play at their intended high-resolution spec for excellent, audiophile sound quality. However, each component can be purchased independently for custom system building.

Sierra-H Circuit
After the original analog sound wave is converted to a digital signal and amplified, the Sierra-H circuit compares and corrects the amplified signal with the original waveform twice, to reproduce a highly accurate signal without any gaps.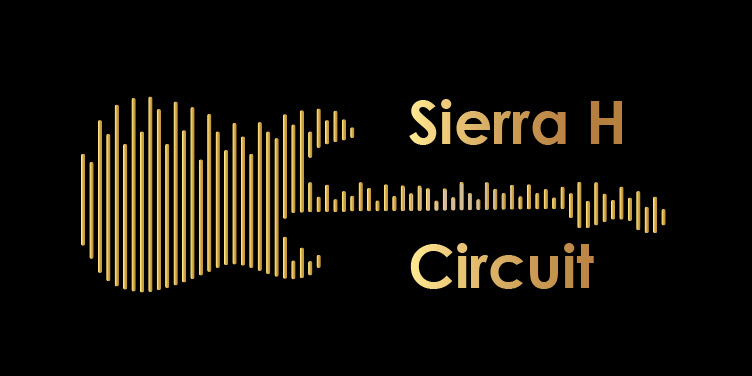 One-Sided Terminal
All connections (power supply, speaker outputs, RCA inputs / outputs and the remote bass knob connector), as well as all fuses are located on the down-side of the amplifier. This makes it much easier to achieve a clean installation in your vehicle. You can connect the RUX-KNOB2 for subwoofer level control (in bridged mode channel 3 + 4).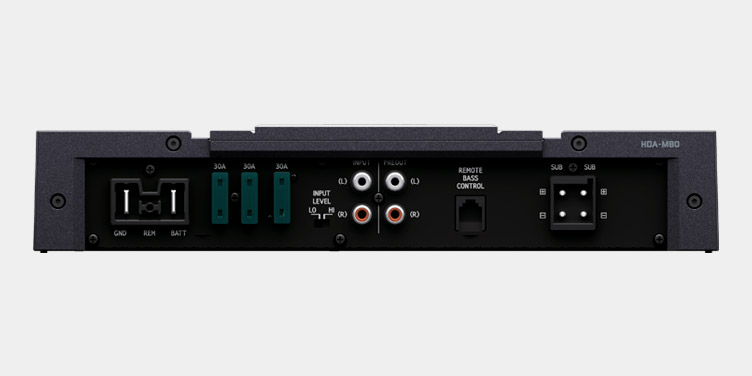 Thermal Protection
Along with Alpine's new intelligent amplifier platform, the new Alpine Status amplifiers feature an improved heat sink and protection circuit design that eliminates thermal shut-down, for dependable music playback.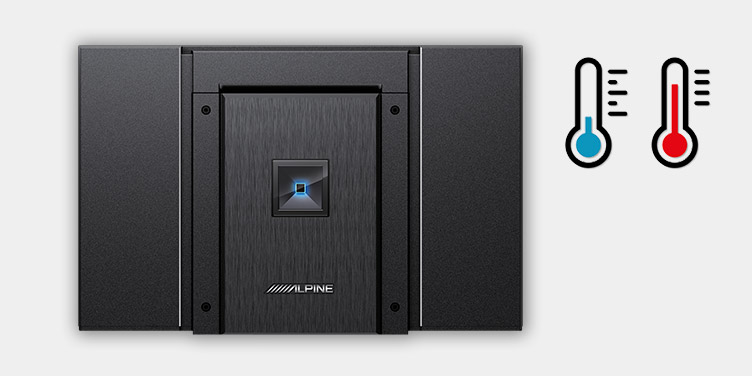 Power and Speaker Connectors
All Alpine Status amplifiers feature power supply and speaker terminal connectors for easier installation and handling. The very compact connector design features screw terminals and allows clean and simple installation with lossless connectivity.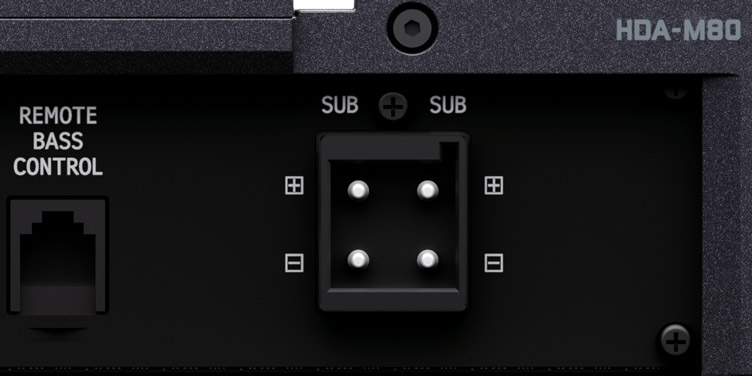 Studio Recording Spec
Alpine Status achieves 192kHz/24Bit playback, which is 6.5 times the amount of digital audio data in a standard CD or digital streaming service and exceeds the standard High-Resolution spec of 96kHz/24Bit found in most aftermarket sound solutions. This allows Alpine Status to capture and accurately reproduce details like the breath of the artist or a musician's subtle interaction with an instrument. This capability not only reproduces music to the artist's original intention, but emulates the experience of a studio recording in the vehicle.

Features
General
Channel Design: Mono

Class-D amplification circuit
Power supply and speaker channel connectors
Copper-plated chassis
Top control panel (below top cover)
Black circuit board
Non-Shutdown design
Thermal Protection
One-sided terminal
Blue power LED
Compatible with RUX-KNOB2 bass controller
Specifications
RMS Power Ratings

Per Channel into 2 Ohms, 14.4V: 1 x 800W

Per Channel into 4 Ohms, 14.4V: 1 x 500W
Sound Tuning
Subsonic Filter (Subwoofer): 8-40 Hz (-24dB/oct)

Crossover: Variable LPF: 50-400Hz (-24dB/oct )
Equalizer (Bass EQ): 0-12dB (fc=50Hz)
General
Input Sensitivity (RCA Input): Hi: 0.4V - 10V / Low: 0.1V - 4.0V

Frequency Response (+0/ -3dB: 1W into 4 Ohms): 8Hz – 400Hz
THD+N (10W into 4 ohms): ≤0.02%
Damping Factor (@ 10 W into 4 Ohms at 100 Hz): >1500
Preamp Output (CH-1/2 Input Pass-through, Buffered): 4V max
Weight: 3.7kg
Dimensions:
Width 291 mm

Height 53.5 mm
Depth 189.5 mm