Alpine S-S40 S Series 4" (10cm) 2 Way Coaxial Speaker Set 45W RMS
4" (10 CM) COAXIAL 2 - WAY SPEAKER
The New S-series with sleek and compact size are available in 2-way coaxial and component models, offer a great alternative for limited spaces of your car. S-Series emphasize the line's sound quality at an entry level. With many sizes availability, these make suitable for various types of vehicles.
CFRP CONE
The CFRP diaphragm (Carbon Fiber Reinforced Plastic) designed just right between hardness and lightweight position to clear up sound signal and deliver efficient performance.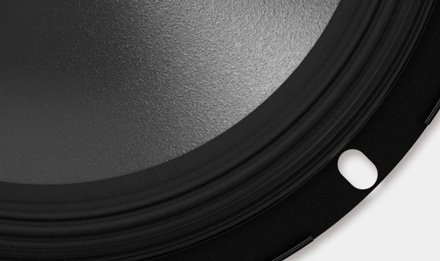 HAMR SURROUND
The Alpine uniqueness technology H.A.M.R. (High Amplitude Multi-Roll) surround adapted from high end sound system X-Series increasing high output and superb sound quality.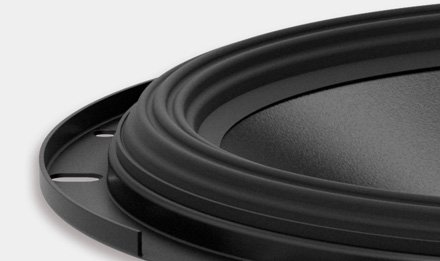 SPECIFICATION
GENERAL
Frequency Range: 97 Hz - 22 kHz
Impedance: 4 Ohms
Sensitivity: 86
WOOFER
CFRP (Carbon Fiber Reinforced Plastic) cone with spezialised rubber surround
HAMR (High Amplitude Multi-Roll) Surround25 mm Voice Coil
Magnet Material: Ferrite
TWEETER
Tweeter Type: 1" Wide-Range Silk Dome
Magnet Material: Neodymium
Application Type: External/Swivel Tweeter Mounting Kit
Flush mount
Grill: Punched net
POWER HANDLING
Peak Power:140 Watts
RMS Power: 45 Watts
DIMENSION WOOFER
Frame 102 mm
Mounting Depth: 13 mm
Mounting Height: 43 mm
Magnet: 93 mm