Dual Layer B-Type Door Seals Sound Proofing for 4 Doors with OPTIONAL Add-Ons for Car Boot, Engine, A/B/C Pillars and Windscreen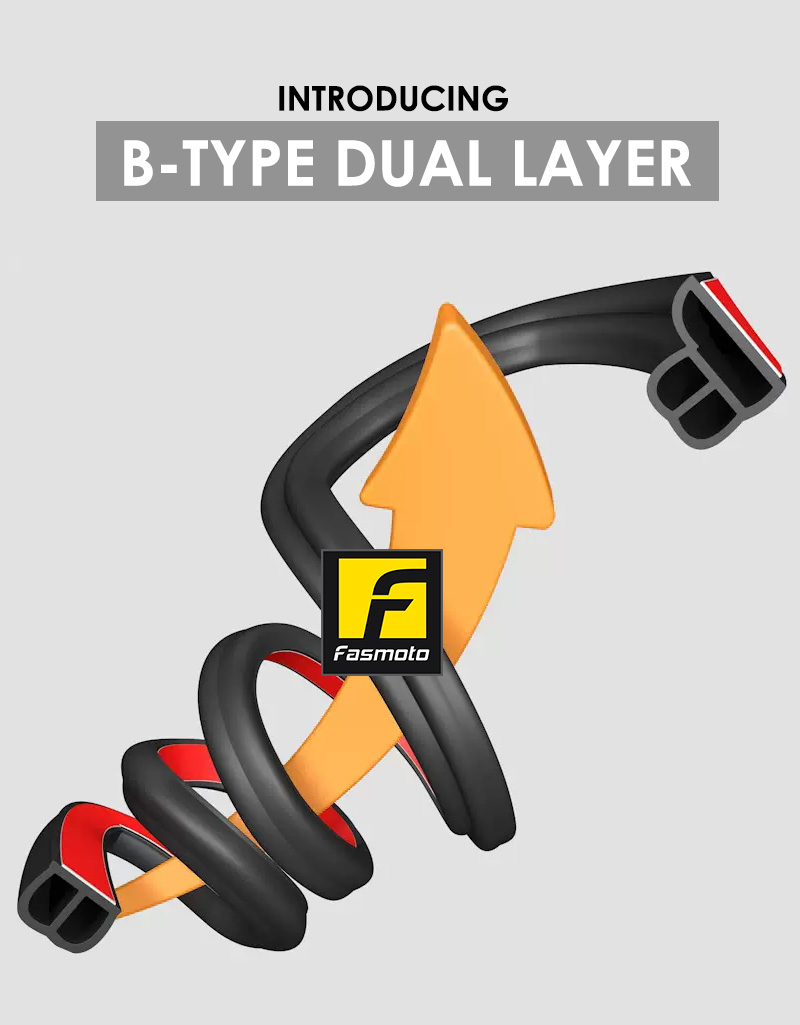 Main issues with most conventional door seals:
1) Quality of material too thin causing inefficient sound proofing
2) Improper installation positions causing problems with opening and closing doors.
3) After installation, adhesiveness of door seal is an issue due to wear and tear and durability of the material.
Material Type: EPDM (Ethylene Propylene Diene Monomer) Rubber
Features:
- Reduces environmental noise up to 10dB
- Withstand temperature up to 130°C (266°F)
- Last up to 10 years
- Thicker material compared to conventional door seals
- Designed for seamless installation along original car door seals for enhanced durability.
- Prevents water leak and dust